Master Seal Team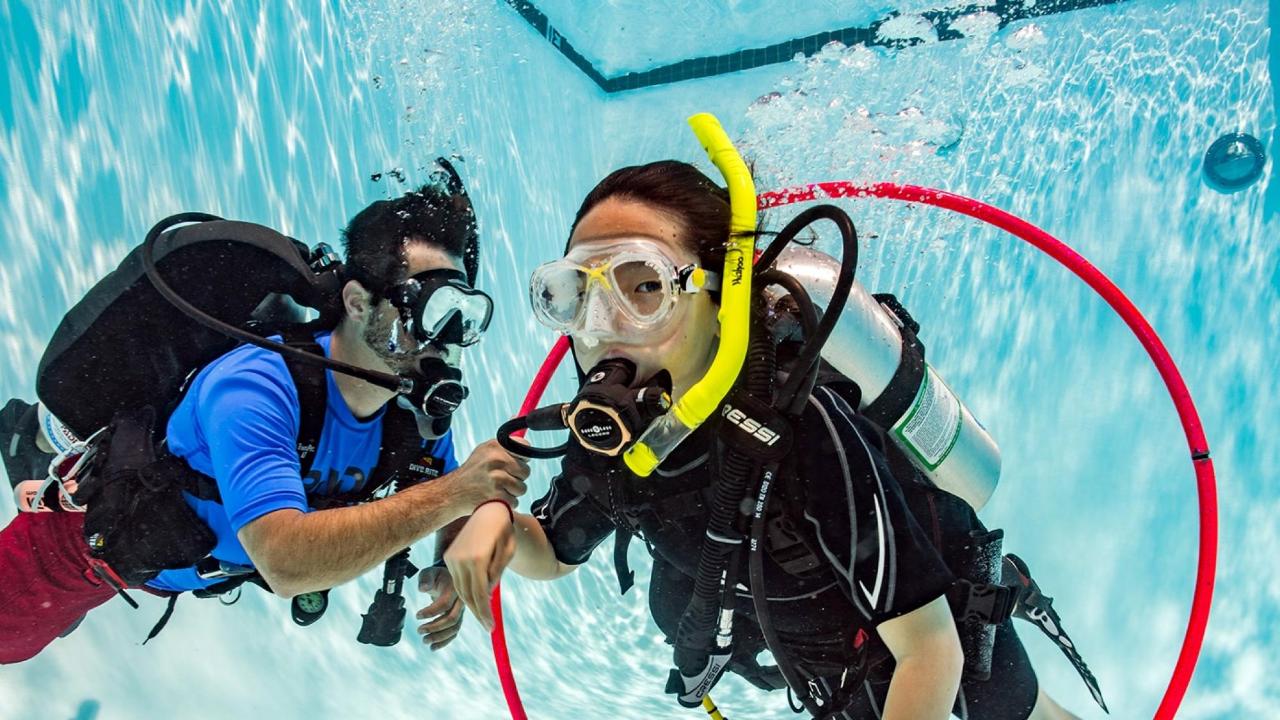 Duración: 3 Días (aproximadamente)
Ubicación: Gold Coast, Queensland
Código de producto: MST
All INCLUSIVE - NO HIDDEN FEES



Overview


Join the Master Seal Team with 10 more exciting Aquamissions in the pool!
PADI's Master Seal Team is a continuation of the Seal Team program and is ideal for kids aged 8 and over, or anyone under 15 who's not ready to dive in open water.
The Master Seal Team program runs over 9 weekly sessions, during
which children complete 10 further "Aquamissions". Each session includes
a short briefing and a knowledge session, followed by pool time where
children can try out their new skills and play fun underwater games.
Creature ID: Learn to identify marine life by name and using hand signals
Environmental: Learn how to conduct underwater cleanups
Inner Space: Master neutral buoyancy and hovering
Navigation: Learn how to set and position and compass while diving and estimate distance underwater
Night Diving: Dive at night with a special underwater dive light
Safety: Learn how to do a safety check before diving and practice some rescue skills
Search and Recovery: Learn how to conduct underwater searches and retrieve lost objects
Skin Diving: Become a snorkel expert!
Snapshot: Learn how to take great photos with an underwater camera
Wreck: Build a "wreck" in the pool and learn how to explore them safely!
After completing these Aquamissions, children will officially be
certified members of the PADI Master Seal Team! They'll receive a
certificate and a decal for their logbook. They can also celebrate with a
graduation day trip to snorkel Wave Break Island This is included in the course. Family members are welcome to book an accompanying ticket.
You can book the Master Seal Team program separately, or book it together with the Seal Team program using the options below.
What's Next?
Children aged 10 years or over can become certified scuba divers with a PADI Open Water Course.
Staying Safe
We want to make scuba diving an enjoyable and safe experience for
everyone. Here's how we'll keep kids safe during our PADI Seal Team
sessions:
Small group sizes: 2 children to every dive instructor
All
staff are professional PADI dive instructors and blue card holders
(cleared by the Queensland Government to work with children)
We encourage parents to stay and watch the session
We have a COVID Safe plan in place and are following government safety guidelines
All equipment is correctly sized and thoroughly cleaned between uses
Medical questionnaire must be filled out before participating (see below)
Duration:

Each session lasts up to 2 hours





Prerequisites:

Children must be 8 years
or over. Parental approval is required and a medical statement must be
filled out (see below). Please note some medical conditions including
asthma may prevent your child from diving.





What to Bring:

All you need is your swimsuit and a towel - we'll supply everything else







Included:
All dive and snorkel gear including wetsuit

Tuition from our friendly instructors

Graduation day trip to snorkel Wave Break Island

T-shirt

PADI Seal Team manual and logbook

Official certificate of completion and logbook decal

Lots of fun!